Bioskin Junior Krema
29.00KM – 54.00KM
Bioskin Junior krema je idealno rješenje kada nam je potrebna dodatna zaštita i njega kože ili kada nam je koža djelomično vrlo suha, ispucala i osjetljiva. Bioskin Junior krema sadrži jedinstvene sastojke poput zeolita – minerala vulkanskog porijekla, lavande i jojobe. Krema vrši detoksifikaciju kožu, hidratizira i blago smiruje i štiti oštećenu kožu. Takođe je prikladna za bebe i djecu koja su sklona ekcemima, psorijazi, dermatitisu, osipu, crvenilu, svrabežu i drugim alergijama kože. Krema ne sadrži steroide, parafin, natrijev lauril sulfat i natrij sulfat, paraben, vazelin, dietanolamine, ftalate niti sintetičke mirise. Može koristiti na cijelom tijelu, kao i na licu i može se primjenjivati onoliko često koliko je potrebno – bez ograničenja! Preporučujemo upotrebu u početku najmanje 3 do 4 puta dnevno. Krema se može se koristiti nakon što se Bioskin Junior sprej upije u kožu.
OPIS PROIZVODA
Bioskin Junior krema iz naše Junior linije je dizajnirana za djecu i bebe od 3. mjeseca života sa jako suhom i osjetljivom kožom. Kod povremene upale i žarenja krema jako brzo i uspješno smiruje, hladi i smanjuje nelagodan osjećaj. Naši revolucionarni sprejevi i kreme tokom proteklih 10 godina pokazali su da pomažu koži kada joj je to najpotrebnije. Bioskin Junior linija je postala dio našeg asortimana prije više od 3 godine, nakon povećane potražnje roditelja za dječiju verziju našeg Bioskin Derma spreja i Zeoderm kreme. Ne masti i ne ostavlja mrlje. Formula kombinuje prirodno aktivne sastojke koji rade u skladu s kožom kako bi je održali zdravom i hidratizovanom. Upotrijebite Bioskin Junior kremu nakon Bioskin Junior spreja kada je koža vašeg djeteta vrlo suha i nadražena. To će pomoći ublažiti i smiriti simptome, dok sprej radi na formiranju novih stanica kože za dugoročno zdravlje.
UPUTSTVO ZA KORIŠTENJE
1. Primijenite Bioskin Junior kremu na zahvaćenim područjima onoliko često koliko je potrebno, sve dok stanje kože ne bude pod kontrolom.
2. Nakon što se koža vratila u normalu, redovno koristite Bioskin Junior sprej kako bi spriječili da se simptomi vrate.
Sastojci
U Salcuri vjerujemo u moć prirodnih sastojaka te su naši proizvodi na prirodnoj bazi. Uz eterična ulja, vitamine, minerale i drugih hranjivih tvari Vaša koža će postati jača i zdravija. U stalnoj suradnji s timom znanstvenika stvaramo najučinkovitiju formulu koja odgovara svim tipovima kože kako bi Vam omogućili što bolju zaštitu i pomoć. Nemamo tajne. Zato možete provjeriti popis sastojaka Bioskin Junior Kreme.
Voda (Aqua), Biljni glicerol (Glycerin), Urea, Maslinovo ulje (Olea Eeuropaea), Zeolit, Cetearilni glukozidi, Boražina (Borago Officinalis), Ricinusovo ulje (Ricinus Communis), Ulje iz sjemenki jojobe (Simmondsia Chinensis), Fenoksietanola, Ulje lavande (Lavandula Angustifolia), Ethylhexylglycerin, Plava lisičina (Echium Plantagineum), Ulje palmarose (Cymbopogon Martini), Cvjetna voda ruže (Rosa Damascena), Geranij burbon (Pelargonium Graveolens), Citronelol, Geraniol, Fenetil-alkohol, Linalol.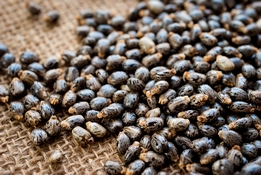 RICINUS – Hladno prešane biljno ulje dobiveno iz sjemena biljke ricinus, a koristi se kao sredstvo za kondicioniranje kože i začepljenja.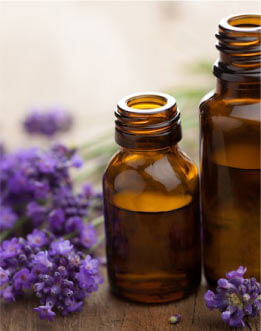 ULJE LAVANDE – Eterično ulje koje se dobiva od cvjetova ovog malog zeljastog grmlja, koristi se kao sredstvo za njegu kože i za miris.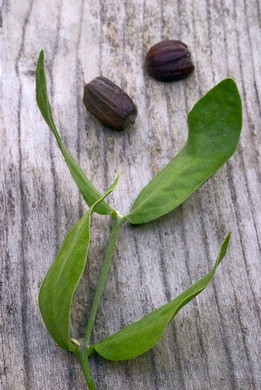 JOJOBA – Lako upija u kožu, koji se koristi za kosu i kožu sredstvu za kondicioniranje i hidrataciju.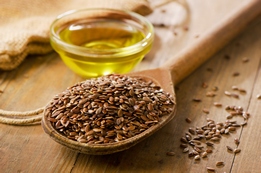 ULJE SJEMENKI LANA – Napravljeno iz zrelog sjemena lana, koji sadrži visoki stupanj omega masnih kiselina, koristi za hidrataciju i nježnu i glatku kožu.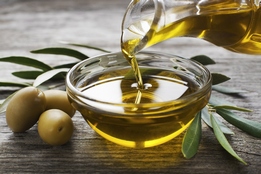 MASLINOVO ULJE – Bogato mediteransko maslinovo ulje njeguje, hidratizira i vraća grubu i suhu kožu u normalno stanje.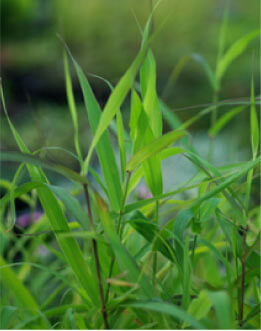 PALAMAROSA – S prekrasnim slatkim cvjetnim mirisom, s prizvukom ruže, palmaramosa se koristi za obnavljanje i regeneraciju kože. Također smanjuje infekciju ako se radi o koži sklonoj upalama i aknama.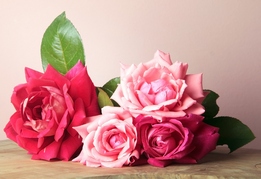 Ruža– Voda napravljena iz ružinih latica, predivnog su mirisa. Koriste se za čišćenje i toniranje kože, a prednost je što hladi i umirujuće djeluje na kožu.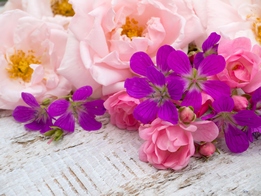 GERANIJ BURBON – Predivni mirisi, geranija ulje se koristi na masnu i zagušen kože, kao i rane i opekline.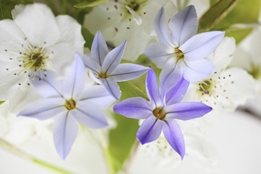 BORAŽINA – Porijeklom iz Sredozemlja, biljka obično ima svijetlo plave cvjetove, ali ružičasti cvjetovi su također nije neuobičajeno. Ulje boražine sadrži masne kiseline, te se koristi za hidrataciju i zaglađivanje kože.